STATE POLICE ADDING PATROLS, DUI CHECKPOINTS FOR NEW YEARS
Connecticut State Police are setting up DUI checkpoints and ramping up patrols through New Year's Day in an effort to cut down on drunken driving.The agency said it planned to boost enforcement from Friday morning through the end of the holiday weekend.The Hartford Courant reports that state police made 34 DUI arrests last New Year's and handed out 705 speeding tickets. The agency reported 276 crashes, which killed three people and injured dozens more.
CDC INVESTIGATING E. COLI OUTBREAK
The U.S. Centers for Disease Control and Prevention say Connecticut is one of 13 states affected by an E. coli outbreak. Connecticut has reported two illnesses. In the U.S., state and local health officials are interview people who were sick to determine what they ate the week before the illness started. Because a source has not been identified, the CDC says they are unable to recommend whether U.S. residents should avoid a particular food or brand
NORWICH CAR SALESMAN ARRESTED ON MULTIPLE CHARGES
A Norwich car salesman has been arrested. A Norwich Police Department media release said Frank Hewitt, of Norwich, was arrested and charged with second-degree larceny among other charges. Hewitt is alleged to have failed to give his employer two car payments totaling over $10,000 thousand dollars from a customer wanting to pay off his loan. The victim found out when the lender sent him monthy bills with late fees. The dealership had been unaware of what was happening until the victim notified them. Hewitt was held on $51,000 bond pending arraignment in Norwich Superior Court.
WATERFORD BANK OF AMERICA BRANCH CLOSING
The manager of the Waterford branch of the Bank of America confirmed Friday the company plans to permanently close the Waterford location in the spring. Bank of America officials say it's consolidating branches that are within a few miles of each other as customers increasingly rely on mobile and online banking. The company recently sent notices to clients of the 68 Boston Post Road branch that it would close on March 27th, 2018.
JUDGE REJECTS TRIBAL CLAIM THAT CONNECTICUT OWES IT $610M
The Schaghticoke Tribal Nation's claim that it owned land the state seized a century or more ago and is owed $600 million dollars, was rejected by a Superior Court judge. In an 11 page decision, ruling said: "To sue the state for taking your property, first you have to have some property." The judge allowed other claims in the lawsuit, including the tribe's alleged ownership of certain mortgages, to continue. The nation said in its lawsuit that the state seized 2,000 acres from a 2,400-acre reservation in western Connecticut between 1801 and 1918 without compensation. A lawyer for the nation said they may appeal.
NORWICH MENTAL HEALTH NON-PROFIT, GETS $100K DONATION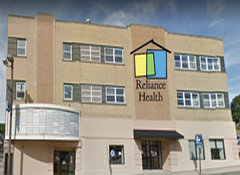 An anonymous donor has given Reliance Health, a mental health non-profit $100,000, just a few weeks after the community mental health center had finished adjusting to state budget cuts and moving forward on a costly but needed expansion into a new building on Cliff Street. Reliance Health's CEO, David Burnett, says he knows who the donor is that gave the organization its biggest ever individual donation. While small compared to the costs of the move and the center's approximately $13 million annual budget, the donation will give a boost to the non-profit during a time of change. The money comes at a time when Reliance Health is trying to balance the needs of its more than 1,000 yearly clients and a move into the city's downtown.
LEDYARD BUDGET WOES
As 2017 comes to a close, it appears the town of Ledyard's fiscal challenges will continue into 2018 and likely even into 2019. Facing a more than $1.5 million budget deficit due to cuts in state aid, and with the possibility of additional cuts on the way, the Ledyard Town Council and Board of Education finance committees will host two more joint public meetings in January to discuss the town's options, including the increasing likelihood the town will need to send residents a supplemental tax bill. The first of these meetings will be Wednesday, Jan. 3rd.
CONNECTICUT DEM EXECUTIVE DIRECTOR STEPPING DOWN
HARTFORD, Conn. (AP) – The executive director of the Connecticut Democrats is stepping down, planning to take on advisory role. The party announced Friday that Michael Mandell will make the change, beginning Monday. Mandell has served as executive director since 2015. He plans to help prepare the party for the upcoming 2018 elections.
POND ICE THICKNESS
PROVIDENCE, R.I. (AP) – Despite bitter temperatures, the ponds at Rhode Island state parks are not considered safe for ice fishing, skating or other winter activities. The state Department of Environmental Management says there's "no safe ice" in the parks as of Friday. DEM does not monitor ice conditions for other bodies of water in local communities. Ice must have a uniform thickness of at least six inches before it may be considered safe by DEM.