GOP PICKS CANDIDATES AT CONVENTION

Connecticut Republicans started to form their November election ticket yesterday, tapping a Hartford business owner to challenge U.S. Sen. Chris Murphy. Matthew Corey is a 54-year-old Navy veteran who owns a Hartford pub and a window cleaning business. Today is expected to be the main event of the state convention. That's when more than 1,000 delegates will endorse a candidate for governor. The field is a crowded one. But it got a little smaller on Friday, when New Britain Mayor Erin Stewart announced she will run instead run for lieutenant governor, acknowledging she didn't have enough delegate support. An expected contest in the 2nd District of eastern Connecticut was avoided when State Rep. Kevin Skulczyck, was nominated, then withdrew and endorsed Dan Postemski to challenge U.S. Rep. Joe Courtney, who was elected in 2006.
FUGITIVE TAKEN INTO CUSTODY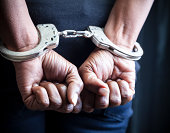 Plainfield Police Department conducted a motor vehicle stop on East Main Street in Central Village just before noon friday. Devin Shipuleski of Central Village was taken into custoday for multiple active criminal arrest warrants. Shipuleski was transported to the Plainfield Police Department where he was charged with being a Fugitive from Justice and Failure to Appear in the 2nd Degree. In addition to Connecticut charges, Shipuleski is facing multiple charges in New Jersey and Florida, which he attempted to avoid by returning to Connecticut. Shipuleski was held on bonds totaling $75,500 and is scheduled to appear in Danielson Superiouir Court on May 14th.
MARINE SCIENCE MAGNET SCHOOL 6TH BEST IN STATE

Marine Science Magnet High School has been selected as the best high school in eastern Connecticut, the sixth-best in the state and the 352nd-best in the country. That puts it in the top 2 percent of the 20,500 public high schools ranked by the U.S. News & World Report. Principal Nicholas Spera called the ranking "wild" for a school that's only seven years old. Because its ranking was under 500, Marine Science Magnet has been named a gold medal winner. It was a silver medal winner last year.
STONINGTON SEWAGE LEAK MAY HAVE AFFECTED SEA GRASS

Gardeners and farmers who collect eel grass from a Stonington borough beach to use as fertilizer may need to think twice after a sewer backup sent wastewater onto the beach. A grease buildup in a pipe blocked water going into a nearby pump station and caused wastewater to trickle out of a manhole on Ash Street Tuesday. They were able to fix the blockage, notified the state Department of Energy and Environmental Protection and applied bleach to the surrounding area within hours but not before several hundred gallons of wastewater had leaked out of the manhole.
SOBER HOUSE BILL PASSES
The state Se­nate unan­i­mously passed a bill that en­cour­ages sober home op­er­a­tors to certify their homes. Only cer­ti­fi­ca­tion from the Na­tional Al­liance for Re­cov­ery Res­i­dences or another Dept of Mental Health and Addiction Services ap­proved or­ga­ni­za­tion will qual­ify a home thus incentivising operators. The op­er­a­tors also must stock at least two doses of an opi­oid over­dose-re­ver­sal drug in their homes and train res­i­dents on how to use it. Those who mis­lead ten­ants could be charged with en­gag­ing in un­fair trade prac­tices. The hope is that peo­ple will be more likely to choose homes that are on the DMHAS list. And that could make those who run shady sober houses less likely to suc­ceed in the state.