NORWICH ASSESSOR RECONSIDERING DENIALS OF NONPROFITS TAX EXEMPT STATUS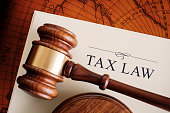 Norwich Assessor Donna Ralston had initially notified about three dozen nonprofit entities – many of which had received tax exemptions for years or decades – they were being denied tax exemption stays. That caused criticism and fear that the practice would be repeated in other cities and towns. Thursday Ralston notified the Norwich Arts Center and the Southeastern Connecticut Cultural Coalition that she had reversed her decision and would approve their property tax-exempt status. Ralston said she is now reviewing all the nonprofit denials and will call the agencies' representatives for meetings if she needs more information.
KELLY MIDDLE SCHOOL STUDENT ARRESTED IN ALLEGED BULLYING INCIDENT
Norwich police say a 14-year-old girl was arrested Thursday following an alleged bullying incident in which an eighth-grade boy suffered minor injuries. Police said the girl was charged with third-degree assault, breach of peace and was issued a summons to appear in juvenile court on June 8th. The boys parents say their son has been the target of bullying for two years and they've complained to the school over 30 times but the complaints were ignored. Superintendent Abby Dolliver said she could not comment on specifics of incidents involving students but acknowledged that the large, 700-student school building is difficult to police.
ARBITRATION HEARING CALLED OFF FOR MONTVILLE ASSISTANT PRINCIPAL
School officials say a Montville high school administrator, officials tried to fire for allegedly failing to properly respond to classroom slapboxing no longer faces an arbitration hearing. Assistant Principal Tatiana Patten initially was set to make her case before the Board of Education on Thursday but the hearing was canceled. The school district "has stated they are not going forward with alleged claims of misconduct" that were detailed in a March 20 letter calling for Patten's termination. Patten claims officials tried to scapegoat her.
ELECTRIC COOPERATIVE AUDIT COMMITTEE AUDIT COMMITTEE SELECTS FORENSIC AUDIT
The audit committee of the Connecticut Municipal Electric Energy Cooperative voted Friday to recommend hiring CohnReznick LLP to conduct the state-mandated, five-year forensic audit of the cooperative's finances. If approved, the audit firm will begin examining CMEEC's revenues and expenses for the past five fiscal years as directed in a state law that took effect last fall. The law calls for greater oversight of CMEEC in the wake of public outcry over the cooperative's hosting of lavish trips to the Kentucky Derby from 2013 through 2016.
NEW LONDON COUNCIL TO VOTE ON PAY-PER-BAG TRASH PROGRAM LATER THIS MONTH
Two New London City Councilors say they voted against the general government budget this week because it appears to have set a pay-per-bag garbage disposal program into motion. One councilor called it a hidden tax and a program doomed to fail. But Mayor Michael Passero and Public Works Director Brian Sear said implementation of the program, will save the city money and provide a more equitable way of charging for trash removal.
NORWICH CITY COUNCIL TO DEBATE FINAL BUDGET MONDAY
Norwich Mayor Peter Nystrom has submitted a resolution for budget adjustments co-sponsored by Alderwoman Stacy Gould with a list of 32 spending changes, as the Norwich City Council prepares to finalize the 2018-19 budget on Monday. The changes include restoring four vacant police offficer positions cut in May but cutting $160,000 from police overtime replacement costs to cover sick and vacation time. The list also includes cutting $100,000 from the city's paid fire department's replacement cost. Nystrom's proposals did not include any changes to the school budget. By charter, the City Council must adopt a budget by June 11th, but the council plans to adopt a final budget at the 7:30 p.m. meeting on Monday.
COUPLE AWARDED $31M AFTER POND ACCIDENT LEFT MAN PARALYZED
(Information from: The Providence Journal, http://www.providencejournal.com)
PROVIDENCE, R.I. (AP) – A jury has awarded $31 million to an Iraq War veteran and his wife after a swimming accident at the University of Rhode Island left him paralyzed from the chest down.  The Providence Journal reports a Superior Court jury ruled in favor of Brett and Stacie Smith, of Farmington, Conn., on Thursday in a lawsuit against URI.
Brett Smith was injured in 2014 when he struck his head on a submerged rock in a pond at URI's Alton Jones campus. He was there to attend a wedding and was among other guests swimming in the pond.  His lawyer says staff members had indicated swimming was allowed, even though it is prohibited. The lawsuit accused URI of negligence.
The Journal says a URI representative did not immediately respond to an email.
POLICE IDENTIFY MAN WHO FELL TO DEATH AT PROVIDENCE PLACE
(Information from: WPRI-TV, http://www.wpri.com)
PROVIDENCE, R.I. (AP) – Police have identified a man who died after falling from an escalator at the Providence Place mall. Police say 45-year-old Joshua Martin, of Pawtucket, died Monday night after "fooling around" on the escalator and accidentally falling backward. WPRI-TV reports that police said Martin was "riding the rails" before he fell.  Martin fell from the movie theater level to the food court below just before 11 p.m.   He was taken to a hospital with head trauma and pronounced dead.
STATE PREPARES FOR CONSTRUCTION OF NEW OFFSHORE WIND FARM
NORTH KINGSTOWN, R.I. (AP) – Rhode Island is evaluating whether waterfront land at a regional airport can be used for a new port terminal to support construction of a new offshore wind farm.  Quonset State Airport is on waterfront land at the Quonset Business Park in North Kingstown.  The Rhode Island Airport Corporation gave permission Friday to the development corporation that oversees the park to evaluate whether a secondary runway should close to free up space for a port terminal.  The memorandum says Rhode Island's current port terminals are limited for developing wind farm facilities.  Closing a runway would require Federal Aviation Administration approval.  Providence-based Deepwater Wind is planning for a 400-megawatt wind farm. It built the nation's first offshore wind farm off Block Island.  Massachusetts also announced an offshore wind project last week.